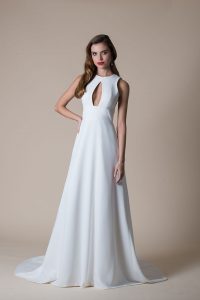 You can get in touch with us using the contact form below. Please note: for appointment requests it is advisable to call the boutique of your choice as the diaries are constantly being updated. For Brides of York please call 01904 633655 and for The Bridal Lounge Northallerton 01609 776619.
Opening Times: We are open 10AM till 4PM, Monday to Saturday.
For the comfort of yourself and other customers and to comply with health fire & safety regulations, we ask that you bring a maximum of 2 persons with you (due to Covid 19) to your appointment.
If there are any specific gowns from our website you would like to try out during your appointment, please mention it below.